Application support
We support the most popular voice memo applications and messengers that you use every day
WhatsApp

Voice Memos

Telegram

Signal

Slack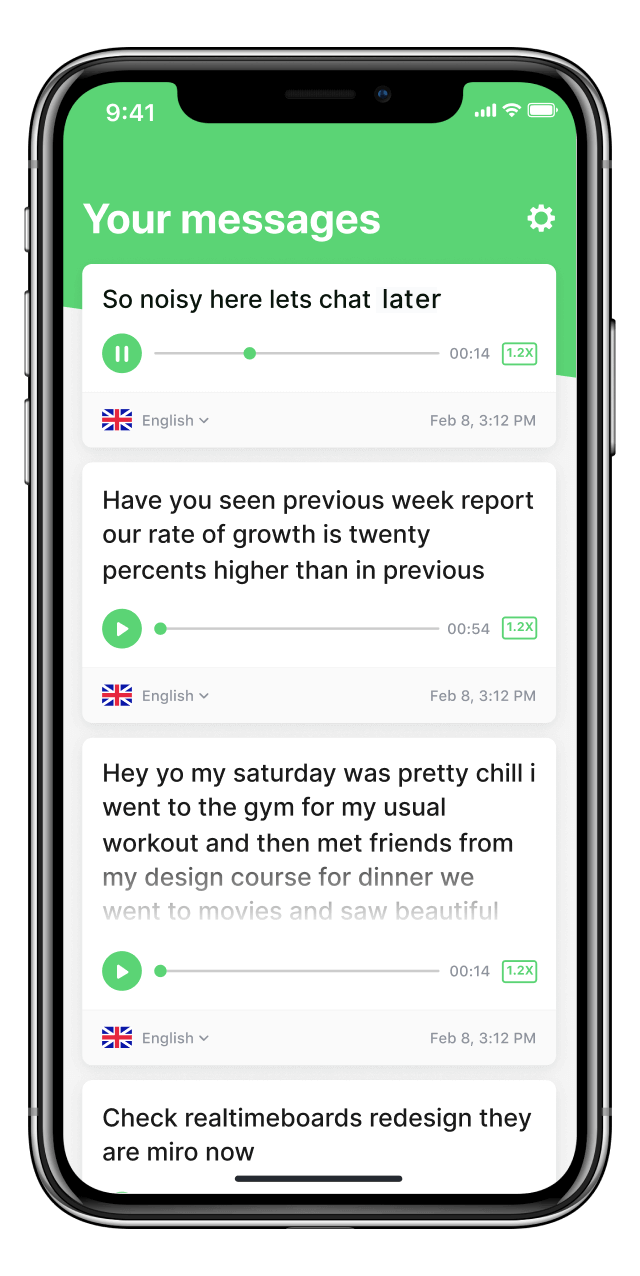 Benefits
Read your voice messages when you can't listen!
Turns voice messages to text in seconds! Use it in meetings, classes, or at concerts and clubs.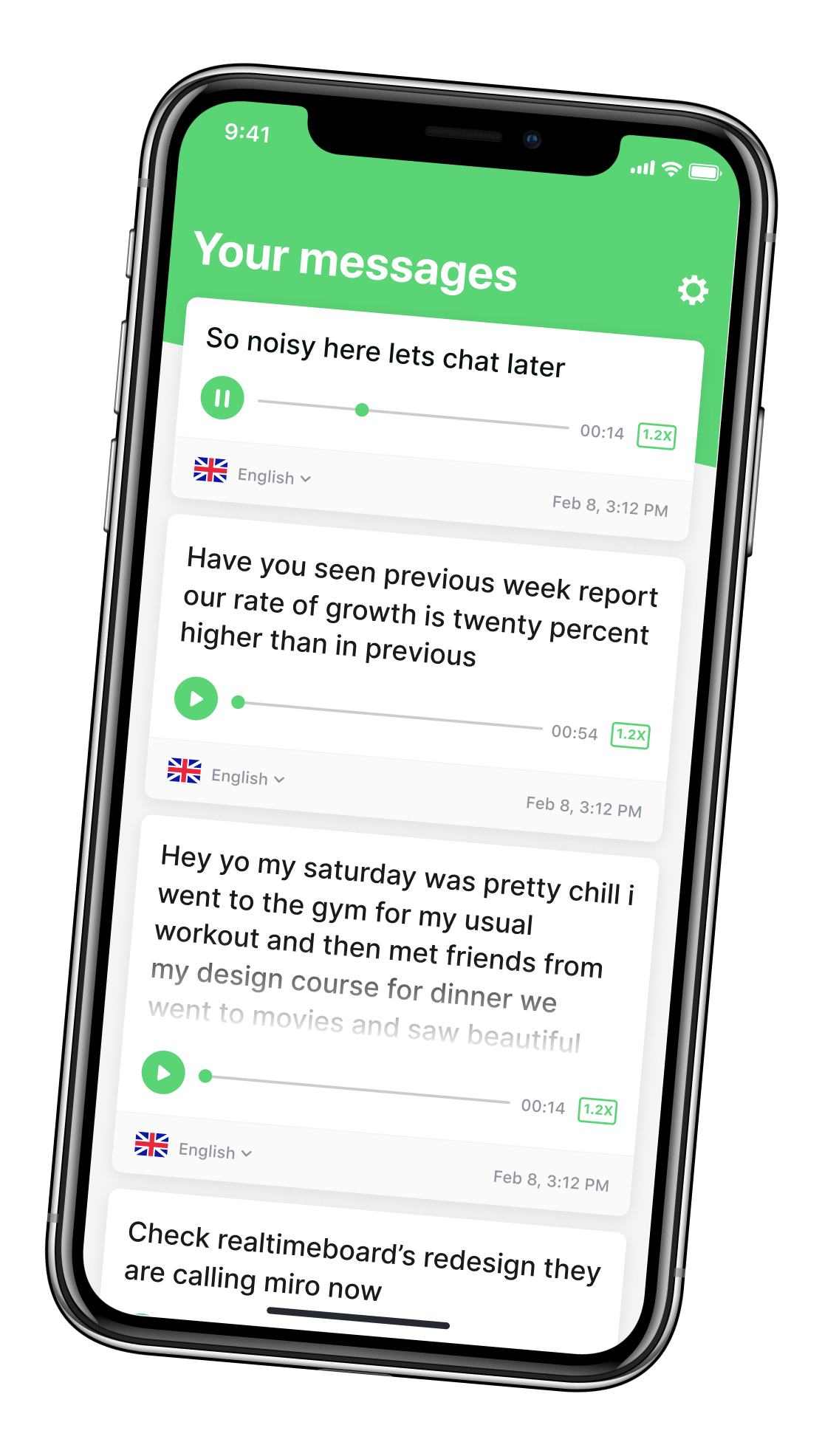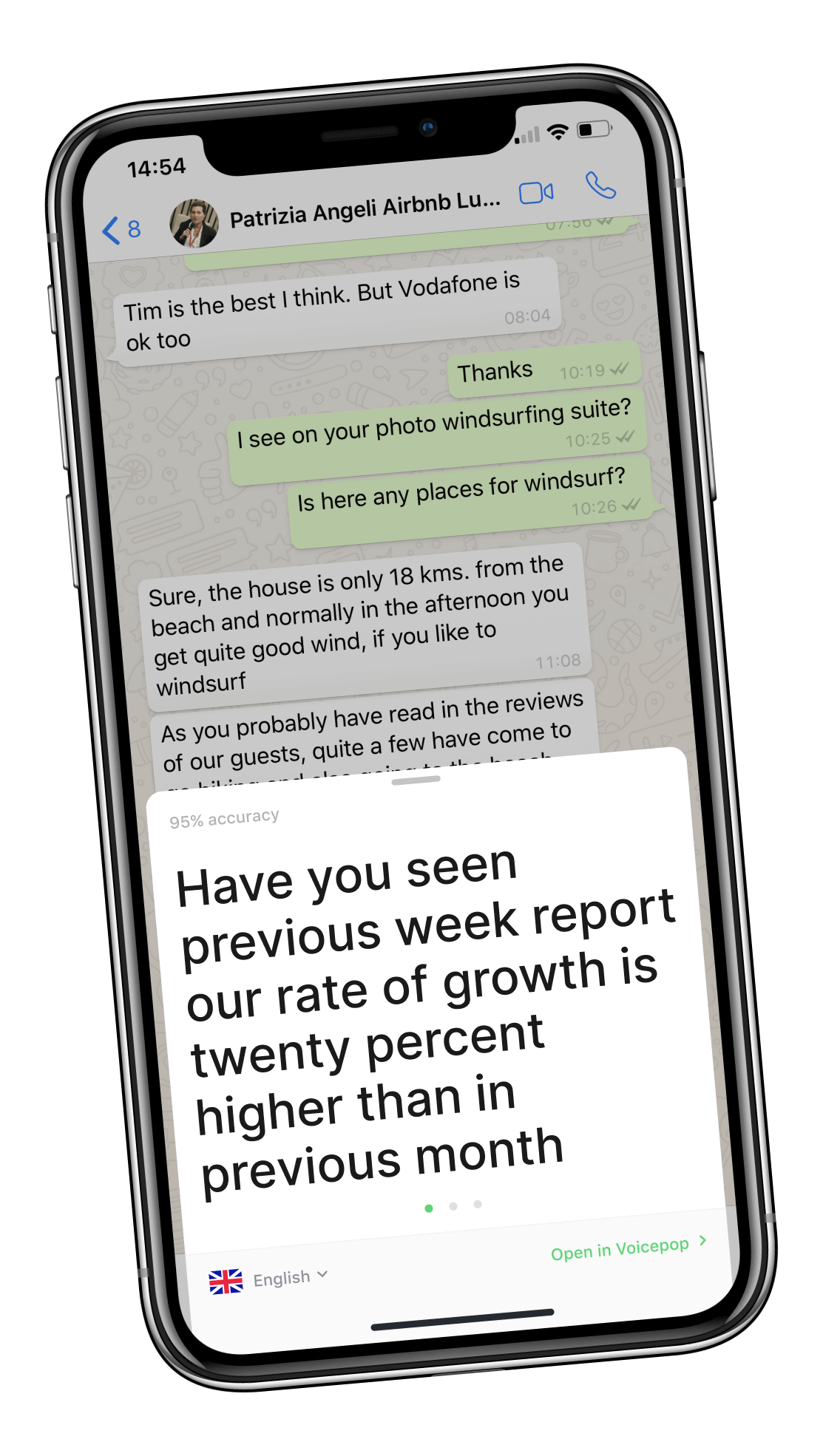 Benefits
Works from inside your favourite messenger
Voicepop transcribes long voice notes, up to 15 seconds long. You don't even have to leave your chat to turn them to text. Voicepop works from inside WhatsApp and other messengers.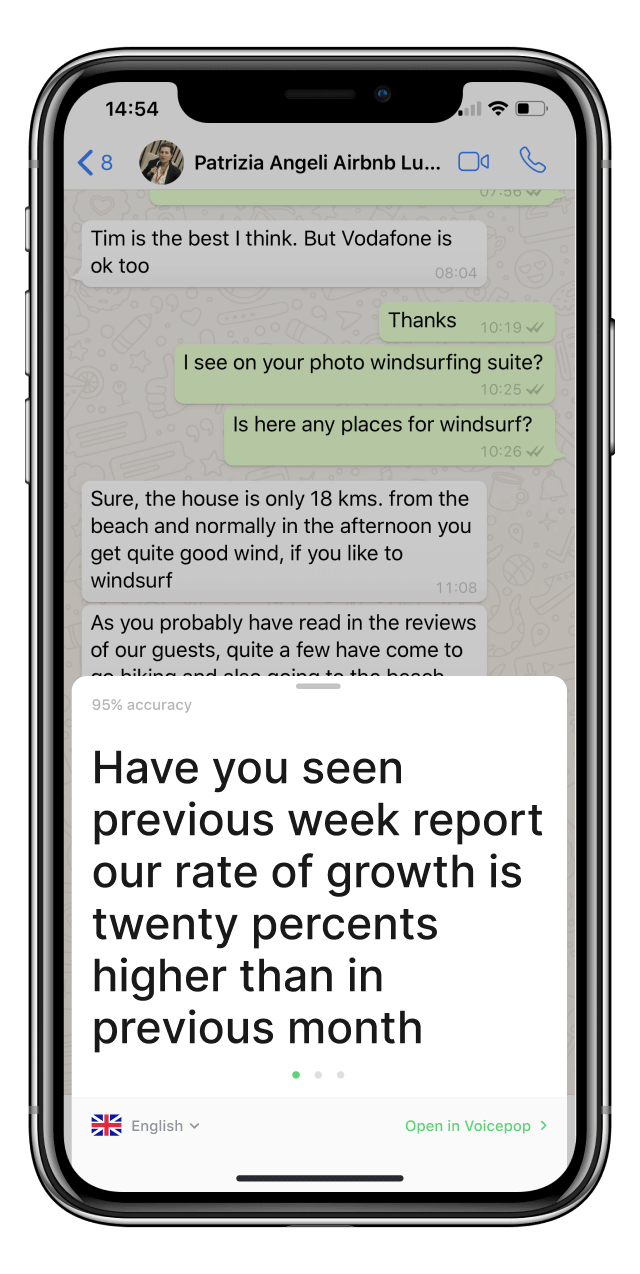 Benefits
Supports 45+ languages
High accuracy transcription that supports 45+ languages, including English, Portuguese, Spanish, Italian and more!
F.A.Q.
We have all the answers
Voicepop turns voice messages to text instantly, within your favourite messenger apps on the iPhone! Voicepop supports 40+ languages and provides high-accuracy transcription powered by Siri. Voicepop works with WhatsApp, KakaoTalk, and other messengers. Voicepop also supports converting video messages to text on iOS devices, from Line, WhatsApp, Telegram, KakaoTalk, Signal and ICQ. Download and try it now for free!

What messengers can I use Voicepop with?

If you are using an iPhone, you can use Voicepop's extension and app with WhatsApp, WhatsApp Business, Voice Memos, Telegram, Signal, KakaoTalk, ICQ, and Line. We support converting both voice and video messages to text from these messengers.

Can I convert video messages to text too?

Yes, Voicepop supports converting video messages to text. You can do this with video messages from WhatsApp, Telegram, KakaoTalk, Signal, Line and ICQ.

Do you support Android users?

We unfortunately no longer support Voicepop on Android.

What languages do you support?

Are my messages safe with Voicepop?

In order for Voicepop to work properly, we request for your permission to access your media library and storage. However, Voicepop will never access, download, or use your voice and video messages without your permission and selection. You select which files you want us to convert to text. Those files are then converted to text by using the Siri speech-to-text library on your iPhone. All your transcriptions are stored locally on your iPhone and we do not have any access to them. We invite you to check out our Privacy Policy and Terms of Use, or contact us directly at info@voicepop.com if you have any concerns.

Does a human at Voicepop listen to my voice and video messages?

Absolutely not. Voicepop uses Siri's speech recognition technology to convert your voice and video messages to text.

Voicepop is free to download and use for iPhone users. You can turn voice and video messages up to 15 sec long to text, at no charge.